Upcoming Events
Live on Periscope every Wednesday from 7-8 @hamsameditation
September 16, 2017
India Book Launch of A Rose from a Dream
Kanchana will be in conversation with renowned author Achala Moulik
Where: Sapna Book Store No.32, (Near Hyundai Showroom), Near Brigade Road Junction Residency Road. Bengaluru
When : 5-6:30 pm
August 25, 2017
Colorado Book Launch of A Rose from a Dream
Where: Scotch Pines Club House, Drake Road, Fort Collins, Colorado 80525
When : 6:30 pm
August 2nd, 2017
Washington DC Book Launch of A Rose from a Dream
In conversation with Karunya Krishnan
Light refreshments will be served
Where: The Amelia Community Room  816 North Oakland Street Arlington, VA 22203
When : 7-9 pm
Watch the replay on FB: https://www.facebook.com/Kanchana-Krishnan-Ayyar-252945498063541/
July 30th, 2017
Book Launch of A Rose from a Dream
Release by Prof. Leonard Berry, Professor Emeritus, Florida Atlantic University
Kanchana Krishnan Ayyar will be in conversation with Jayashree Sivaraman followed by Question and Answer session.
Light refreshments will be served
Where: 11865 NW 9th St Coral Springs, FL 33071
When : 4:30-6:30pm.
Watch the replay on FB: https://www.facebook.com/Kanchana-Krishnan-Ayyar-252945498063541/
March 9th, 2017
A presentation on Pranayama and Meditation at the
Parkland Library 6620 N University Dr. Parkland Fl.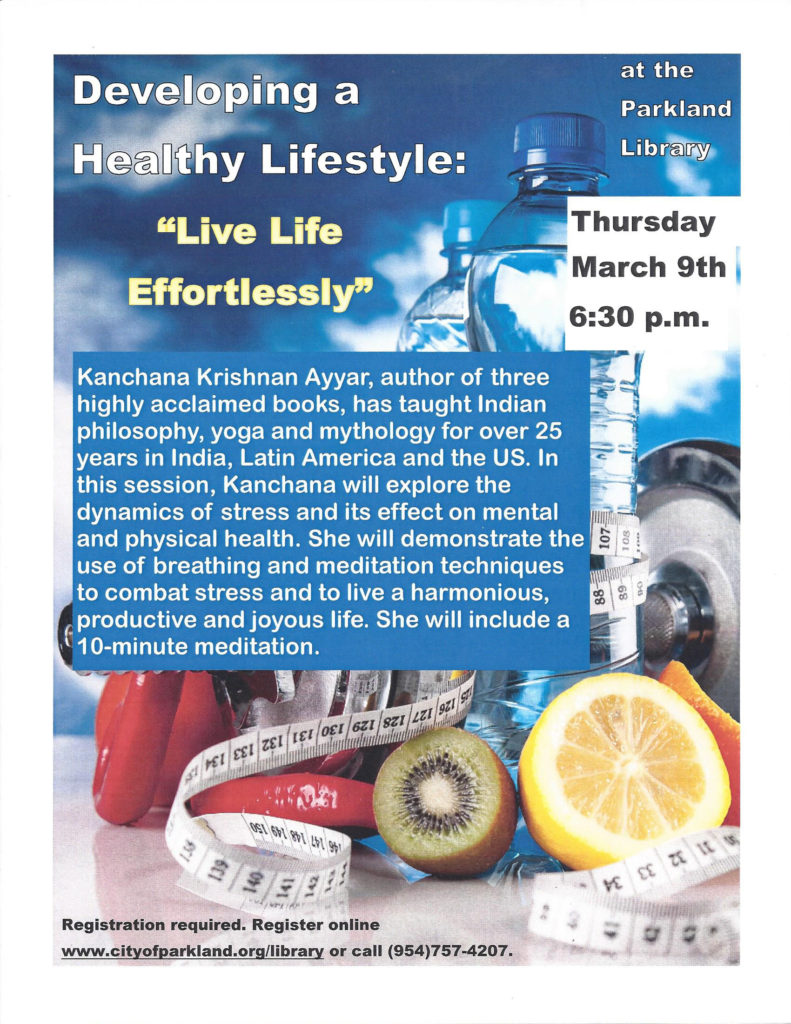 March 3rd 2017
Come meditate with me at the South Florida Hindu Temple
at 2 p.m. Free Admission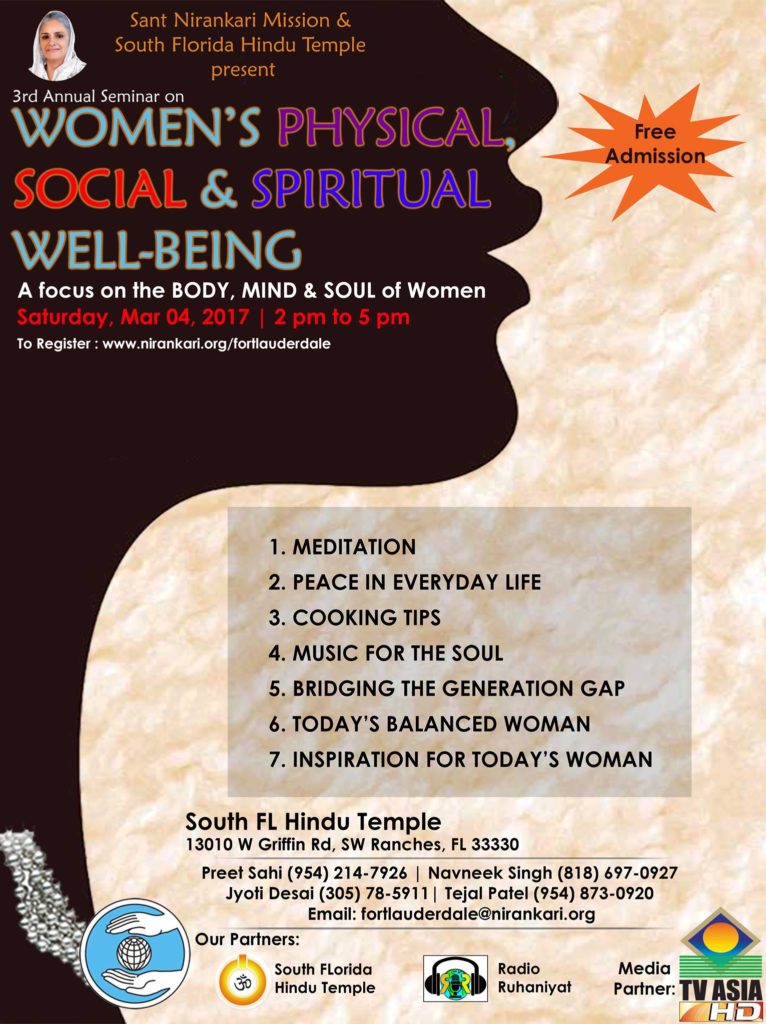 Past Workshops
Hamsa Pranayama Workshop
Sunday February 19th, 2017,  9:00 a.m.- 4:00 p.m.
Venue: Westwood Hall, 8300 NW 93rd Ave., Tamarac, FL
Early bird rate before February 15th  $120 (new student ) $100 (repeater)                             After February 15th  $130 (new student) $110 (repeater) (Adults only. No walk-ins)
Hamsa Pranayama Workshop
Sunday September 18th, 2016,  9:00 a.m.- 3:30 p.m.
Venue: 4901 Godfrey Road (Off Wiles)
Cost: 125 per person (Adults only)
Register by September 15th
Wednesday, May 4th and Thursday, May 5th,  6:45 p.m. – 8:45 p.m.
Tamarac Community Center, Coconut Palm Room
Hamsa Pranayama Workshop
Sunday January 10th, 2016,  8:00 a.m.- 1:00 p.m.
Venue: Westwood Hall, 8300 NW 93rd Ave., Tamarac, FL
Cost: 100 per person (Adults only)
Register by January 8
Personal Transformation and Pathway to Happiness in the Present Moment
Sunday February 1st, 11:30 a.m.-12:30 a.m
Venue: South Florida Hindu Temple
Admission open to all
New Life Expo- "Harness the Potential of the Present Moment"
Saturday March 14th, 2015 11 a.m.-12 Noon
Venue: Broward Convention Center Room 304
Followed by guided meditation
Meditation Workshop
Thursday April 2nd, 2015 10 a.m.-11:30 a.m.
Venue: Parkland Library
6620 N University Dr. Parkland